Lately people who are not in a relationship have been all singing the same song of woe. Some of them sing soprano, others sing baritone, but they are all singing the same tune. The supply is of poor quality, those available are good for nothing, they are not able to find a normal person. Nobody is beautiful enough to the strong, and nobody is strong enough to the beautiful to make them feel complete. After such complacency and a schizophrenic combination of self-confidence and self-respect and after a lot of complaining (usually dismissing it as such), they finally come to the conclusion, triumphantly, that they actually do not need to be in a relationship because they are not prepared to be accountable to anyone.
Torn by their pride between the Single&Perfect status and the Total Loser status, they make a decision to have a go at a relationship at the first next opportunity after all. Since we live in a society where not being in a relationship raises the question of what is wrong with you, relationships get started for most banal reasons. She has beautiful white teeth but a fake smile, he has six-pack abs although his morals are dubious, she has good boobs although she is cold-hearted underneath, she dresses expensively although everything beneath that exterior is worthless, he is good in bed, and yet has a bad character… but, let's give it a try. So giving it a try actually boils down to the endless pursuit of a bigger cock or bigger boobs, and then a new argument comes up, it is time. After that, anything goes.
Remembering their former dismal image of a jerk and a loser, or the one of a spinster or an old maid that they could easily get by breaking up, with time, the initial attempt at a relationship, conditioned by the fear of reverting to the old status, turns into a "serious" relationship. To put it more precisely, it mutates into a kind of sick relationship in which the reasons for a break-up multiply but are ignored to prevent it, metastasising into a relationship wherein all the reasons for staying in it are destroyed, apart from the odd remaining one lingering on and being the reason why there is still no break-up.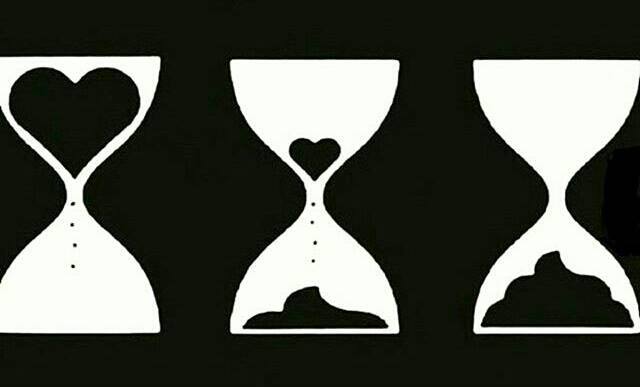 I do not understand the relationships in which you are happy together only if the money is plentiful but you should also be happy together when the money is tight because you are making plans what to do when you earn it together. I cannot fathom the relationships in which people go on summer holidays together and even though they are physically close, their souls are poles apart. It is sad when what keeps a relationship going is not love but the time you spent together, when the only reason for staying in a relationship is the number of years spent together, although the time passed without you having a good time, when you communicate through messaging, end quarrels by phone calls and show feelings by your statuses on social networks. It is awful when a relationship that has hit rock bottom is salvaged by mutual friends, your relatives or due to a bank loan rather than mutual love, trust and passion.
There is something very illogical in all of this. All that self-respect that you were on about during your singlehood is lacking at the very moment when a relationship that sucks needs to be terminated. Despite being told that you are supposed to be in a serious relationship when you are at a certain age, or that you cannot afford not to be in a relationship at a certain age, no matter what kind of relationship it is, remember, it is better to be with no one than with anyone.
Love is not something external, it is deep inside. Love is the state of your being. It can never be lost because it is not dependant on some other body or anything external, and this is why the concept of the fair sex and the stronger sex is erroneous. Whoever needs the other half to be complete? That means that either that person is not complete, or that he or she lacks someone who is half-complete. Give all of yourself to someone, and once you do that, you will get as much in return. Only then will you realise that two complete beings sharing the same vision always beat the couple of two half-completes acting like one.
Translated from the Serbian by Svetlana Milivojević-Petrović
Ovaj post je dostupan i na: Serbian