A whole new world is born when pelvises hit against each other. And then, just as the second hand on the clock stops for a brief moment at each number before it moves to the next one, so does my own, plunging deep into your chambers while that second seems to be like a century of sweet passion.  Then the world as we know it becomes bigger by one new consciousness. One merges into two, the singular into the plural, me into we. And then, with embraces that signify consent, all those sweet taboos assume a meaning.
Then the sound in my ears resembles the acoustics inside a sea cave and a throbbing sensation in my temples reaches the red-hot intensity of an omniscient seer. Then the eyeballs, resembling the poisonous apples from fairy tales, like ripe, thick-skinned apples start rolling backwards inside the skull, while the finger pads turn into the tiniest forest strawberries in sugar syrup, ripe with sweetness.
When a sigh replaces words and your neighbours start hearing our heartbeats louder than their own thoughts, that is when magic starts creating new worlds. Then my eyes spark a release of peptides in the blood, your touch triggers dopamine as strong as poison in the bloodstream. Then our energies create what a mere mortal would call happiness, our bodies create what an ordinary person would call pleasure and our souls become an inch bigger, a size larger, a foot longer and more meaningful for a second. At that moment death seems like a statistical error of mankind because every cell of our united beings screams with creation.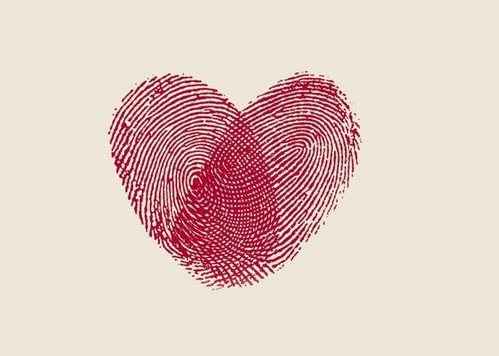 At that moment I decide to look at the big toe on your right foot; even if your whole body reached a consensus to lie to me, it would, drawing ornaments in the air while moving in rhythm with your gut, give away the intensity of pleasure that turns all your springs into geysers. It never misses a chance to tell me how much you love me.
And there is one thing I would like to tell you more than all those words that I use to tell you how much I love you, more than I love to show you with my body how much I love you – I do not have to touch your body ever again to be able to love your soul for ever. I touch your body only when it is natural for my whole body to touch yours because our whole souls, even without our consent, make love to each other all the time. Then our bodies start repeating the same choreography of the souls because it would be unnatural to do anything else but catch the rhythm of our inner beings already vibrating.
You should know that I do not need my body to be able to love you, nor do I need yours to be able to give you my love. I am aware that only at that non-physical point where our souls merge, my own point of intersection, boiling and melting point exist. That is where the point of my absolute selfhood and all-powerful twosome is. My mental G-spot that is stimulated by your forefinger's light touch. The reference point after which my time is measured by the amount of happiness and not by the hour is inside you. And, if you ever, during our lifetime, start doubting these words for a nanosecond – I won't be afraid, because when I die, you will see that, even without my body, you will feel our love for ever. Because dancing with you in the all-powerful moonlight of our microcosm is a divine eternal ballet to me.
Our eternity started long ago. Unfasten your seatbelt, sit on the windowsill and lift all those most beautiful destiny-carved lines on your palms and I will, without much talk, step on the gas because I know you like fast driving. We are going to the stars. They are close at hand.
Translated from the Serbian by Svetlana Milivojević-Petrović
Ovaj post je dostupan i na: Serbian